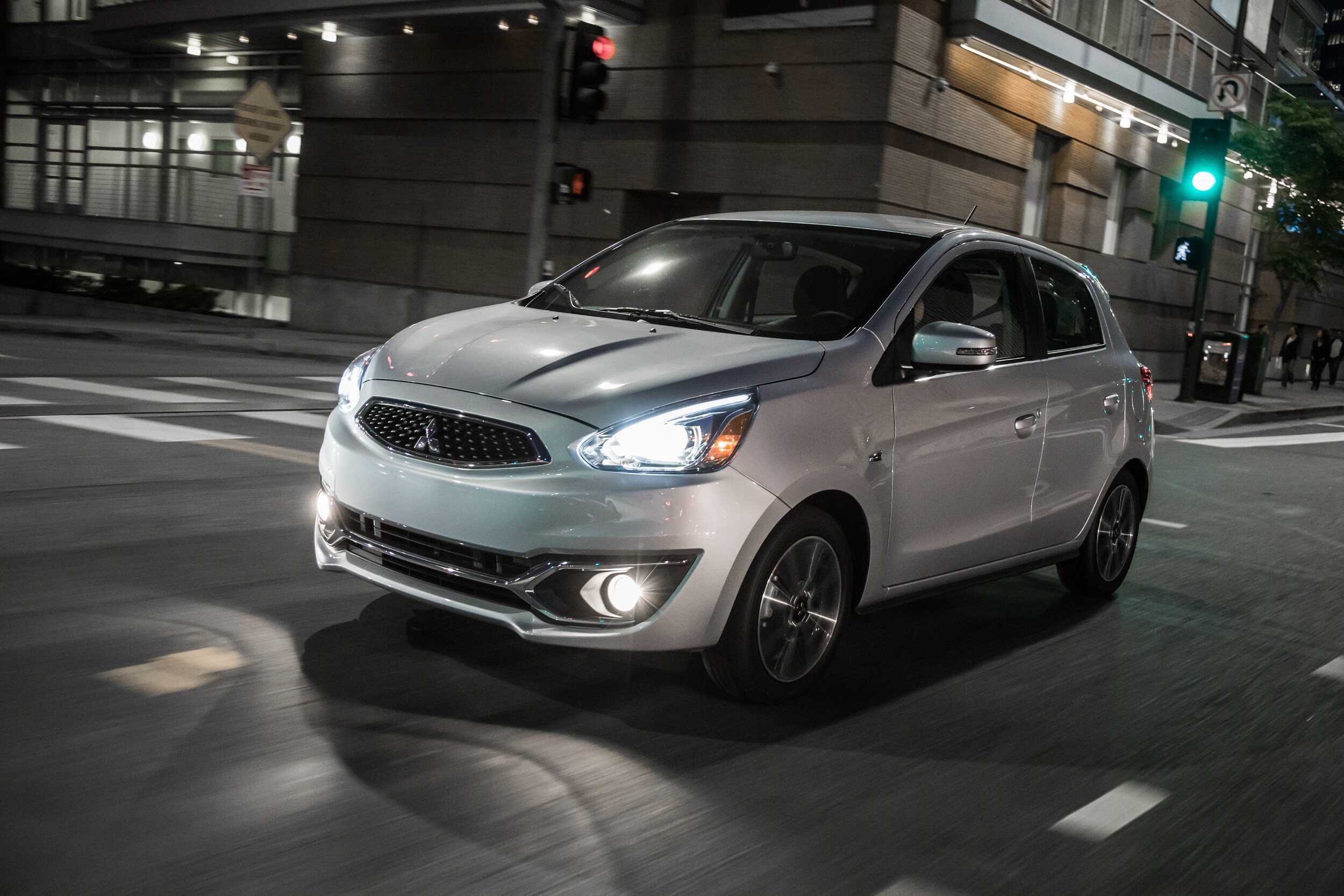 A Compact Car With a Whole Lot of Heart: Mitsubishi Mirage
Nowadays many drivers are looking for an efficient and compact means of transportation. We understand why -- it is important to save as much as you can at the pump while knowing you can travel further on the gas that is in your tank.
With the Mitsubishi Mirage, this efficiency -- and a fair amount of versatility -- is on display whenever you get behind the wheel.
Sleek, Modern Design Meets Versatile Capabilities
The compact design of this vehicle is on display in its exterior design; its confidence is as well. You can see both of these elements in its smooth curves, in the aerodynamic curves of its body design, and even in its front fascia -- which combines bold confidence and contemporary design.
The interior layout of this vehicle provides you with a surprising amount of legroom for you and your passengers, while also offering seating for five people (including you). This also does not take into account the comfortable design, and easily accessible features, in this vehicle.
When it comes to performance, versatility and efficiency are the names of the game. Capable of achieving an astounding 43 highway mpg, and offering a best-in-class turning radius this vehicle is fun to drive, and easy to control.
Furthermore, this vehicle has a variety of technological features that keep you on the cutting edge. This includes a premium audio system, Bluetooth technology, and an available Smartphone Link Display Audio System.
Want to See This Vehicle In Person?
If you would like to learn more about our selection of vehicles, including the Mitsubishi Mirage, we invite you to visit us at Fort Walton Mitsubishi in Fort Walton Beach, FL. Our team can help you hone in on a specific automotive option so that you can explore the open road with confidence, style, and efficiency.